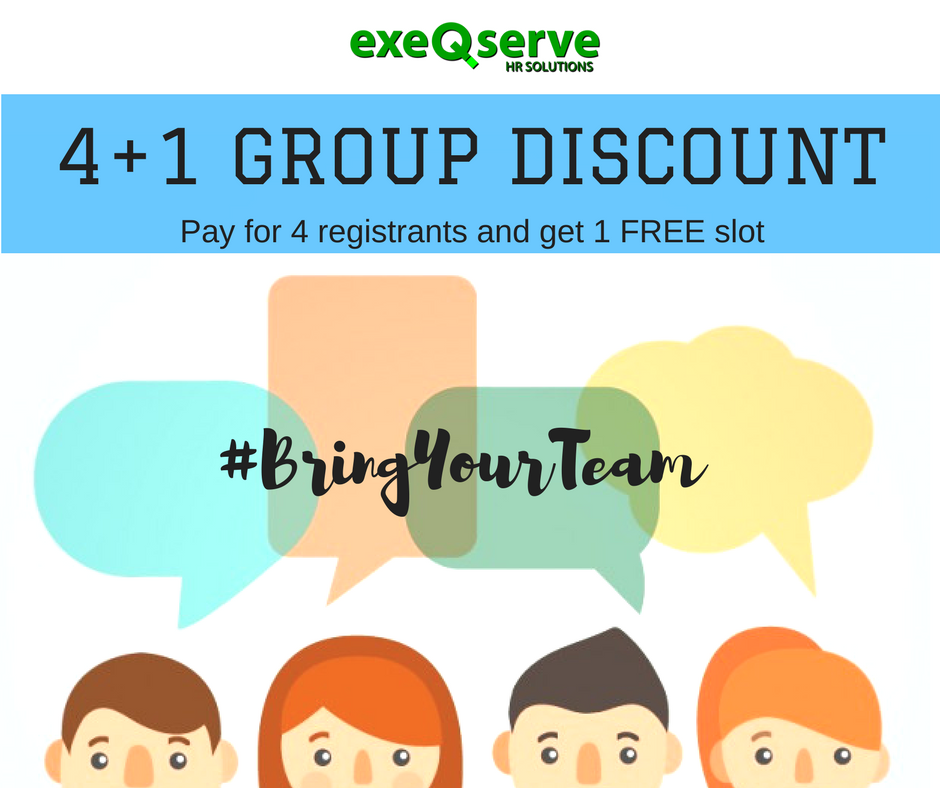 #BringYourTeam
ExeQserve gives you our Public Workshop Group Discount for ALL of our programs! If you're company/organization is sending 5 or more registrants to our public workshops, one of the slots will be FREE!
To avail this promo, email us the list of names and what workshop you are registered in at information@exeqserve.com with the subject: 4+1 GROUP DISCOUNT
Terms & Conditions:
1. This promo can only be availed by registrants from the same company/organization.
2. Promo ends until the last day of registration for the event.
3. All 5 participants has to be registered in the same workshop before availing this promo.
So what are you waiting for? Grab this promo now!
Click here to see our list of workshops.