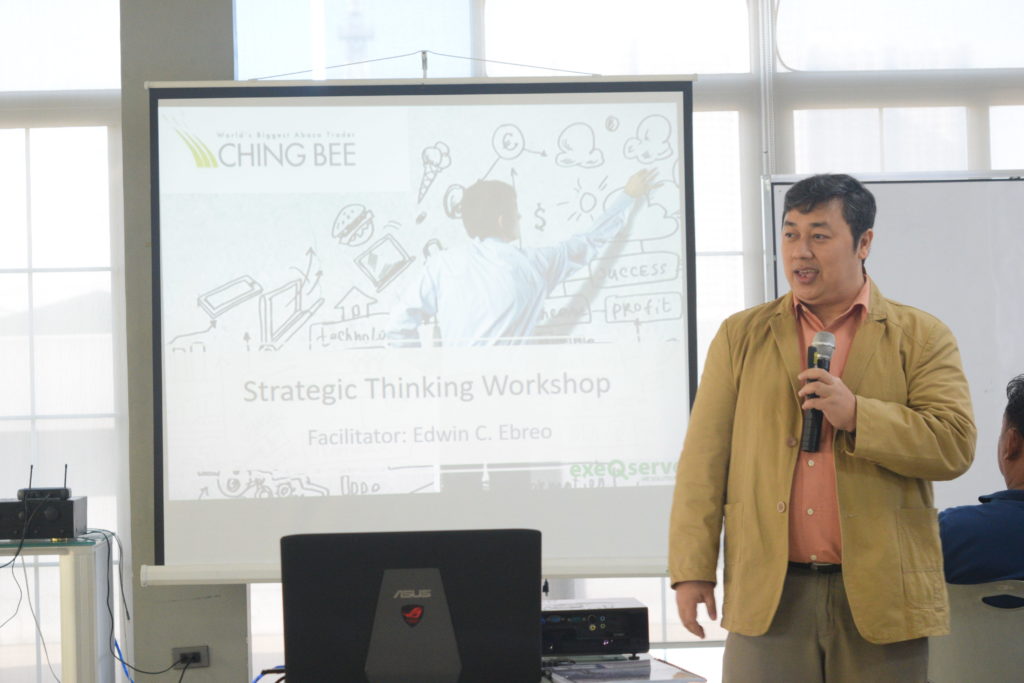 First of all, strategic thinking is not strategic planning or management.  The latter is a by-product of the former.  Wikipedia defines it as "a mental or thinking process applied by an individual in the context of achieving success in a game or other endeavor."  Now, who doesn't want their employees to be success-oriented?  Everybody does.  But teaching people how to do strategic planning or the concepts of strategic management is not enough. We need to go to the fundamental process, the mindset or the thinking process behind developing strategies and tactics for achieving success.
I hope you agree with me that strategy development is not timed on an annual or periodical basis. It is also not an exclusive responsibility of the executives, or at least not anymore.  We need organizations to be nimbler. We need people to feel empowered to see and act on opportunities to contribute to organizational success.
For this to happen, employees have some unlearning to do. They need to start taking more ownership of their roles and recognize how they decisions can make a difference in customer experience, and hence organizational performance.  I think it is wrong to think that empowerment is an exclusive decision of the boss. Truth is, if people don't empower themselves, the empowerment given by the boss goes to naught. So, if you are thinking of empowering your people to make timely decisions, the first thing to do is to train them on how to empower themselves. When people embrace a system for understanding and analyzing situations,  or putting together a strategy to achieve a goal, and recognize their accountability for their action, they become more confident to make decisions.  When they realize that plans are not perfect, and that the trick is to learn from experience and continually improve, they become more comfortable with making changes.  These changes are important. Small ones can have big impact on customer experience and organizational performance.
This i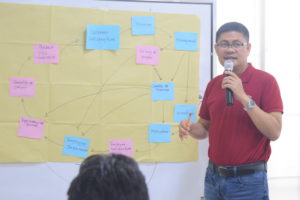 s my motivation for developing the program ExeQserve is running now for some of our clients.  I adopted the model developed by Dr. Jeanne Liedtka and used it as a framework for our two-day strategic thinking skills development program.  They are as follows:
Systems Perspective – The quality of people's performance is dependent on the decisions they make, the quality of their decisions, is dependent on how well they understand the variables, their ability to understand the variables are dependent on their thinking process. In this part of the program, we help participants understand mental models, logical and critical thinking and systems thinking.  I believe this to be an important  step in the strategic thinking process.
Intent Focus – It's opposite is task focus. We've seen people complain about how  their tasks don't yield them the result they need but are doomed to do things the same way over and over.  We emphasize the idea that while planning and developing work processes are important, the plan or process itself is not so important that they cannot be changed or eliminated.
Thinking in time – Strategic thinkers learn from experience. They look back at their past, try to understand the present and use that information to plan. In this module we help participants appreciate the importance of data, and looking at causes and effects to guide them in their decision-making process.
Intelligent Opportunism – We teach the participants that strategic thinkers are walking SWOT Analysis machines.  They are not only open to information, they seek it to understand how they can capitalize on their strengths to take advantage of opportunities or address their weaknesses to mitigate threats. We show them how to really use the SWOT Analysis as a tool.
Hypothesis driven – I always say that every plan is a hypothesis and every execution is an experiment. And as we learned from our elementary science, at the end of each experiment is a conclusion, a lesson that can help us do things better. In this module, we cover the planning process, execution and monitoring and evaluation.
At the end of the highly interactive training session, the participants would have the back story needed to understand and do better planning, but more importantly recognize that execution does not eliminate the opportunity of improving on strategies.
If you wish to know more about ExeQserve' Strategic Thinking Workshop, visit this link or join us as we offer a public seminar on the topic on August 14 and 15. Here's the link to that public seminar. 
Call us if you wish to know more about how this program can help your key employees contribute more to organizational success.