People are the most complex of all resources that a manager or supervisor has to deal with. In order to work effectively with people, managers must learn to adapt their style to a particular persons' current situation and disposition.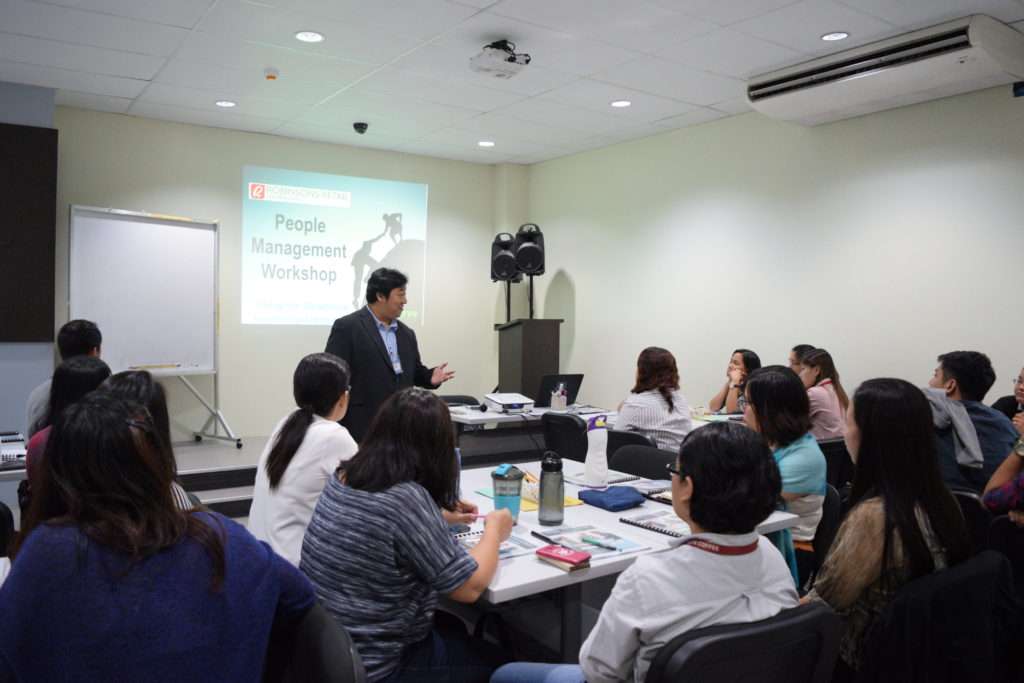 Last August 25, 2017, Robinsons Retail, Inc sent 30 of their Supervisors, Managers, Buyer, and CRM Analyst to ExeQserve's 1-day People Management: Applying Situational Leadership Workshop.
Edwin Ebreo, ExeQserve's President and Founder, facilitated the training and shared with them his knowledge gained from the different leadership roles that he once had.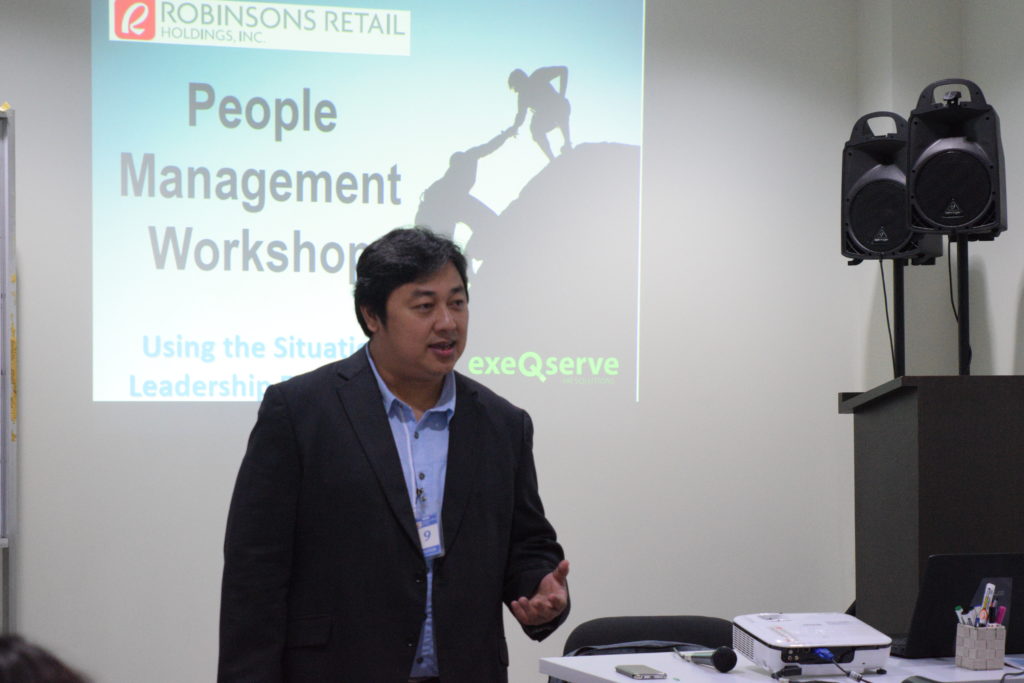 This workshop taught them how to diagnose developmental levels of employees and match them with corresponding leadership styles.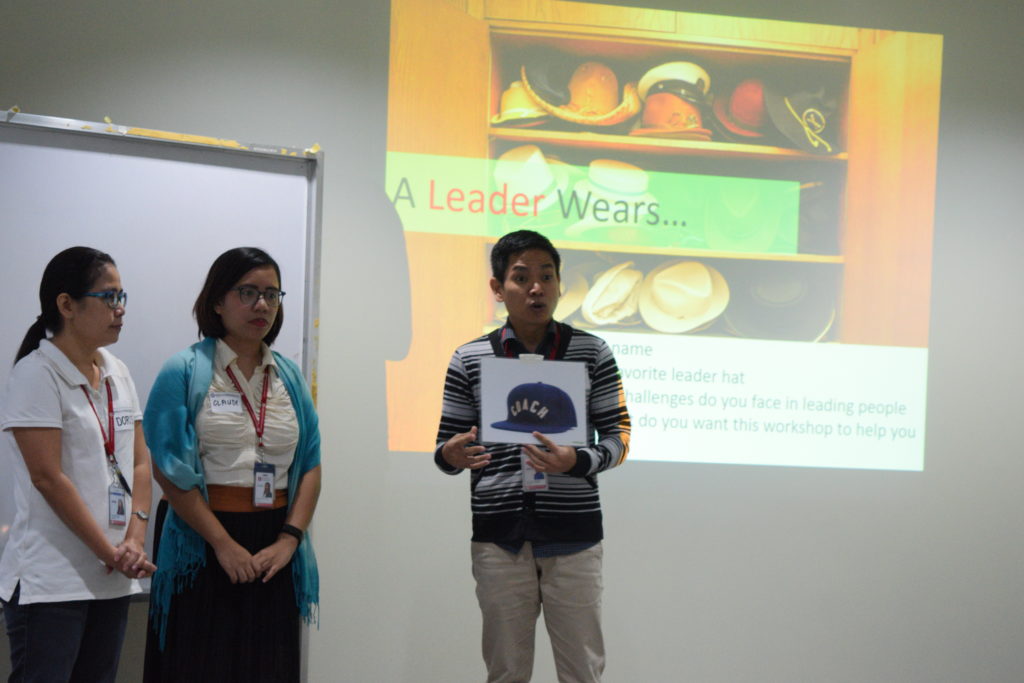 They were now also able to describe the activities involved in applying each leadership styles.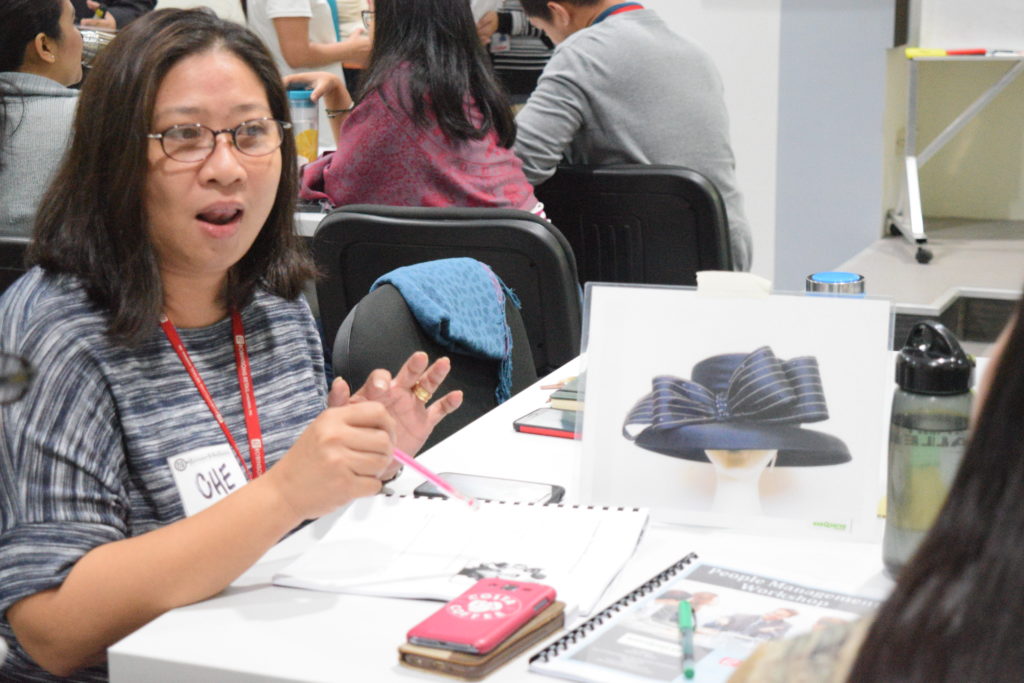 The participants will now use conversations to form partnerships with employees as a way to help them contribute to organizational goals.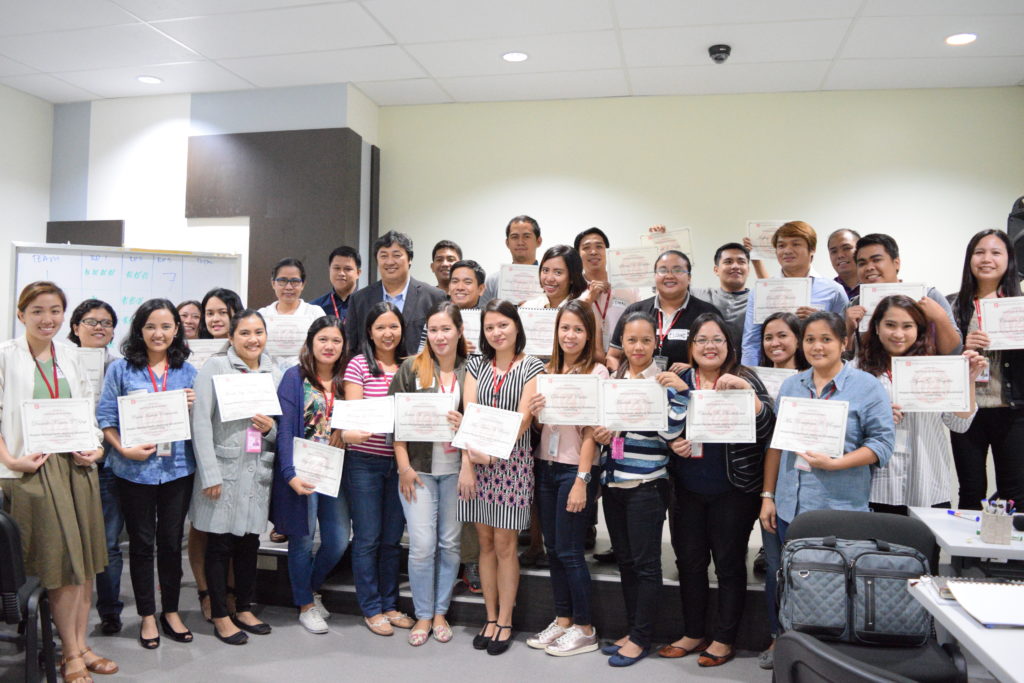 If you want this training for your leaders, call us at 4599603 or email us at information@exeqserve.com