Organizations need to devise means to influence and channel the behaviors of their employees so as to optimize their contributions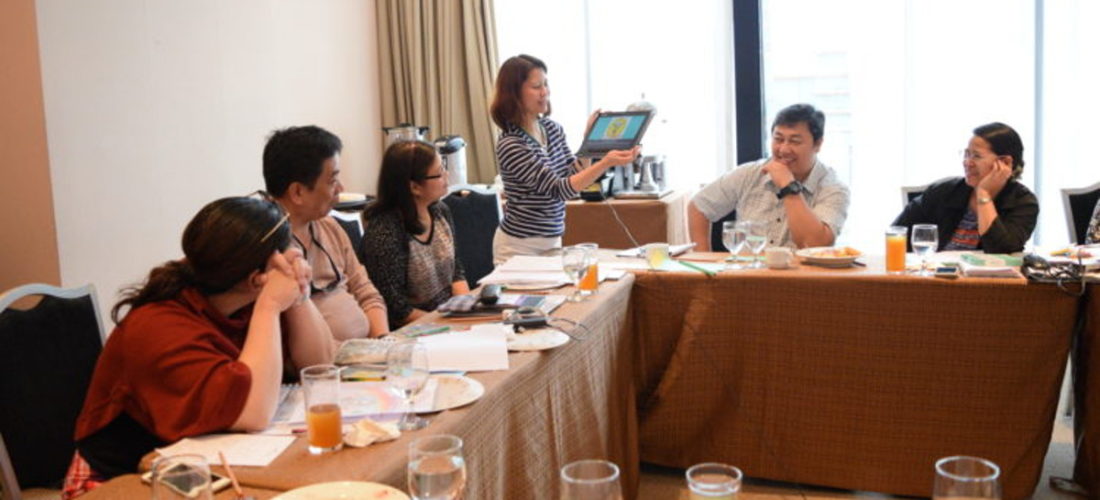 | Date | Early Bird Rate (until March 18, 2018) | Regular Rate |
| --- | --- | --- |
| April 17-18 | 6,888 PHP + VAT | 7,888 PHP + VAT |
Some people mistakenly assume that performance management is concerned only with following regulatory requirements to appraise and rate performance. However, appraising performance is ONLY ONE PART of the overall process (and perhaps the least important part).
All organizations face the problem of directing the energies of their staff to the task of achieving organizational goals and objectives. In doing so, organizations need to devise means to influence and channel the behaviors of their employees so as to optimize their contributions. Performance
management constitutes one of the major management tools employed in this process. This is based on the premise that an individual's performance in a job is improved by having definite goals, feedback about their performance, and is complemented by an appropriate reward system.
The goal of this course that ExeQserve, an HR solutions provider that operates in the Philippines, offers, is to give the participants a clear view of what performance management is all about and how to utilize it in achieving organizational objectives. At the end of this workshop, the participants should be able to participate in the design and implementation of a performance management system that includes the
following elements:
Policy Design and implementation mechanisms
Performance goal setting mechanisms (KRA, KPI, Competencies)
Performance Monitoring techniques
Developing employee's capability to perform through training and coaching
Appraising performance
Rewarding and recognizing performance.
Competency-based Performance Management Strategy Workshop Objectives
At the end of the session, the participants are expected to be able to:
Describe the requirements for the successful implementation of a performance management system.
Describe the roles managers and employees play in the implementation of a performance management system.
Understand the components of Performance Management and how each relates to their managerial or supervisory tasks;
Go through the steps towards successful employee performance management.
Process Objectives

Time

Activities

30 Minutes
Opening Activities

Define Performance Management
Describe the importance of managing performance in contributing
to the achievement of organizational goals.

1 Hour
Overview of Performance Management

Introduction of the Performance Management Concept
Breaking traditional assumptions about performance
The Roles of Organizational Leaders as Performance Managers

Describe the requirements for the successful implementation
of a performance management system.

2 Hours
Designing the System

Creating the Policy
Change management and enablement of the people involved.

Enumerate Activities involved in Planning Performance

2 Hours
Planning Performance

Aligning Individual and Departmental Objectives with Organizational Objectives
KRA, KPI and KPOs
Clarifying behavioral expectations
Seeking Understanding, Acceptance and Commitment

Enumerate the activities involved in monitoring performance

2 Hours
Performance Monitoring

Measuring Performance based on standard
Setting up a Performance Monitoring System
Identifying Performance Gaps
Setting up a performance feedback system

Identify ways to help employees improve their performance

2 Hours
Developing the Employees Capacity to Perform

Various Activities Involved in Addressing Performance Gaps
Training as an important tool for improving performance
Leaders' role in ensuring success of training
Process Objectives

Time

Activities

Identify ways to help employees improve their performance

3 Hours

Coaching as an effective tool for improving performance
Understanding the Coaching Mindset
Establishing an environment that is ideal for coaching
Offering constructive feedback

Go through the steps of appraising performance
Pursue continuous performance improvement through
the performance

3 Hours
Appraising Performance

Performance Appraisal – Doing it right
Guidelines for conducting performance appraisal discussion
Setting Developmental Action plan to address performance gaps

Use rewards and recognition to continuously motivate
employees to perform

1 Hour
Rewarding and Recognizing Good Perforomance

Impact of Rewards and Recognition
Establishing a rewards and recognition program
Individual Vs. Team-based reward
Various Tactics for recognizing good performance

Set Action plans to apply learning in the workplace

1 Hour

Re-entry action planning.