Strong collaboration between HR and Line management is crucial to the success of organizational endeavor to align people with goals.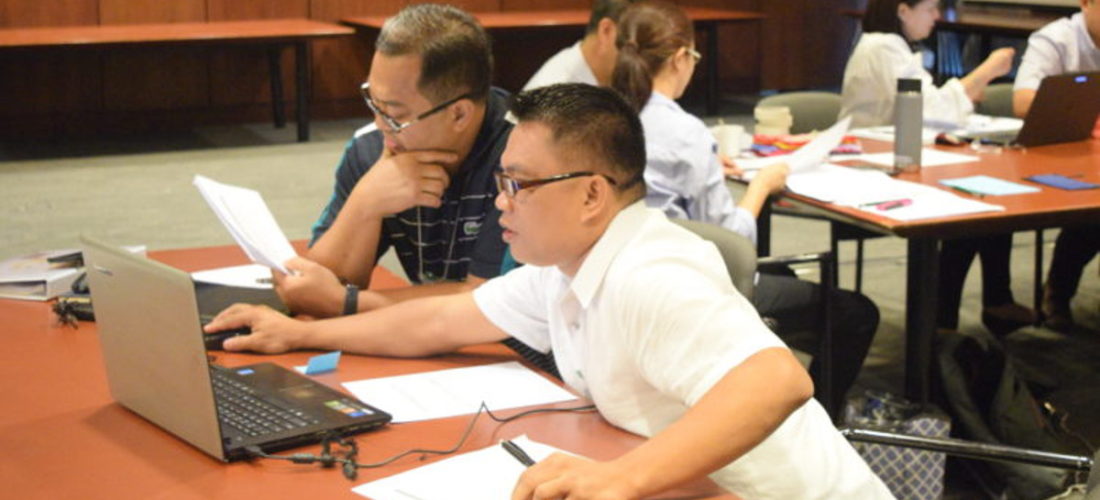 | Date | Early Bird Rate (June 26, 2018) | Regular Rate |
| --- | --- | --- |
| July 25-26 | 6,888 PHP + VAT | 7,888 PHP + VAT |
HR is not a department; it's a shared responsibility between the people in charge of HR and the ones who are directly responsible for their performance, the Line Managers and Supervisors. To think that this is not true is to risk having disjointed efforts to align people with organizational goals.
Strong collaboration between HR and Line management is crucial to the success of organizational endeavor to align people with goals. In order for this strategic partnership to work, HR and the line should have a shared knowledge about their HR-related responsibilities in the same way that HR needs to align all its actions with the goals of the organization and in consideration of the nuances of business operations.
This HR 101 Training is useful to those who are being given a human resource development and management assignment and those who wish to immerse their supervisors in HR work because they believe that people management should not be the sole province of the HR Department.
HR 101 Workshop Objectives
The goal of this learning session is to help HR and non-HR supervisors appreciate the roles they and HR play in;
Getting the right people for the right jobs;
Managing their performance ;
Preparing them for bigger responsibilities;
Maintaining Discipline in the workplace; and
Retaining talents
Time

Topics

Process Objectives

8:00 to 9:00
Introduction

Why HR/Line Synergy Works?
The HR roles of Line Managers
Needed HR Competencies for Line Managers

Describe the role of HR Department in helping line managers/leaders manage their human resources
Describe the roles and needed competencies of line managers in order to effectively carry out their people management tasks

9:00 to 12:00 (including 15 mins snack)
Module 1: Recruitment

Clarifying your hiring expectations
Developing your interviewing skills
Participating in the on-boarding process

Explain the importance of setting all expectations clearly to avoid too much guesswork in recruitment process
Identify steps in the screening process
Demonstrate skills in using behavioral interviewing
Describe the roles of line managers in the new employee on-boarding process.

1:00 3:00
Module 2: Human Resource Development

Identifying your staff's training needs
Identifying tactics for addressing learning needs.
Supporting training with ongoing coaching and mentoring

Describe steps in identifying employees' learning needs.
Identify tactics for addressing training needs
Enumerate steps in preparing learners for training and following through with ongoing coaching and mentoring

3:15 to 5:00
Module 3: Performance Management

Setting performance goals
Monitoring performance
Developing capacity to perform
Appraising performance
Rewarding and recognizing performance

Identify steps in making full use of performance management to help improve people's performance.
Time

Topics

Process Objectives

8:00 to 10:00
Module 4: Employee Career and Succession Planning

Career planning
Succession planning

Describe the importance of career planning in keeping employees engaged.
Describe the importance of succession planning in avoiding disruptions in the company due to employee departure
Identify tactics for career planning and the roles managers play in the process.

10:15 to 12:00
Module 5: Employee Engagement

Line managers' role in keeping employees engaged
Engagement strategies and tactics

Describe role of line managers in keeping employees engaged
Identify strategies for putting together an effective employee engagement program

1:00 to 4:00
Module 6: Governance and Policy implementation

Line manager's role in writing policies
Ensuring compliance in the workplace
Maintaining discipline

Explain the importance of line management participation in policy making and implementation
Describe needed compliance to regulatory requirement when addressing company policy violations.

4:00 to 5:00
Re-entry Action Plan

Putting learning to action

Identify the necessary next steps in order to apply learning to the workplace.