ExeQserve, one of the Philippines leading HR and Training consulting companies recently conducted a two-day planning session for a global banking organization.  We chose to facilitate the workshop using two conversation methodologies; World Café and Open Space Technology or OST to enhance collaboration among participants.
World Café is a simple, effective, and flexible method of hosting dialogues.  There are typically 5 steps in facilitating one: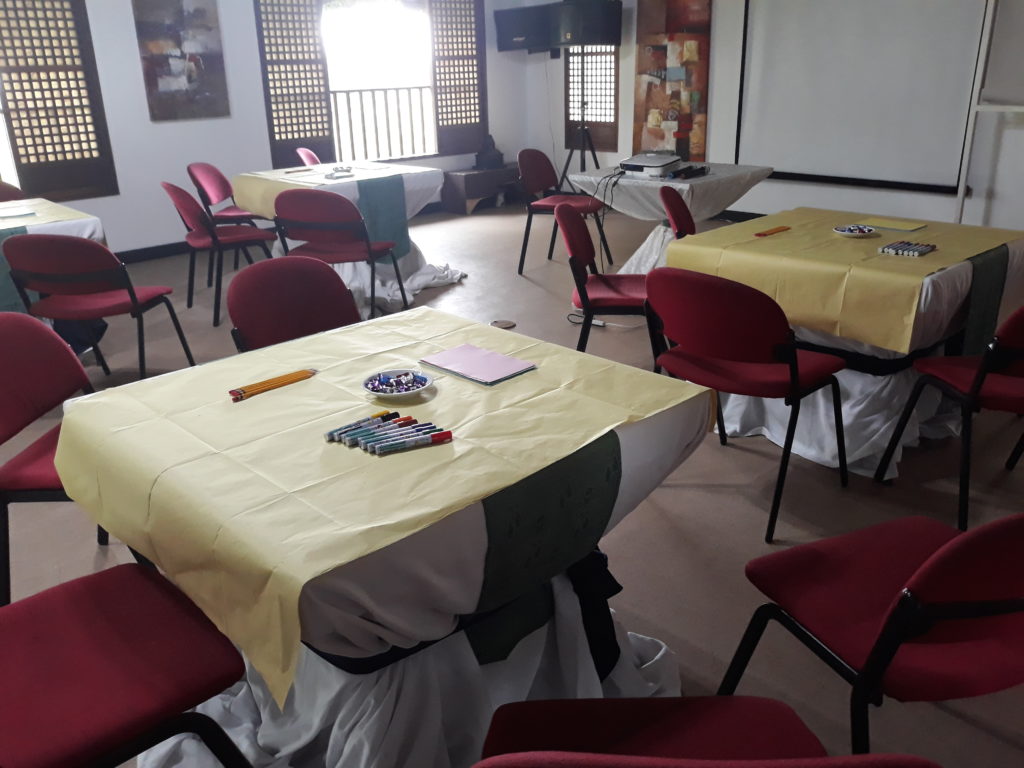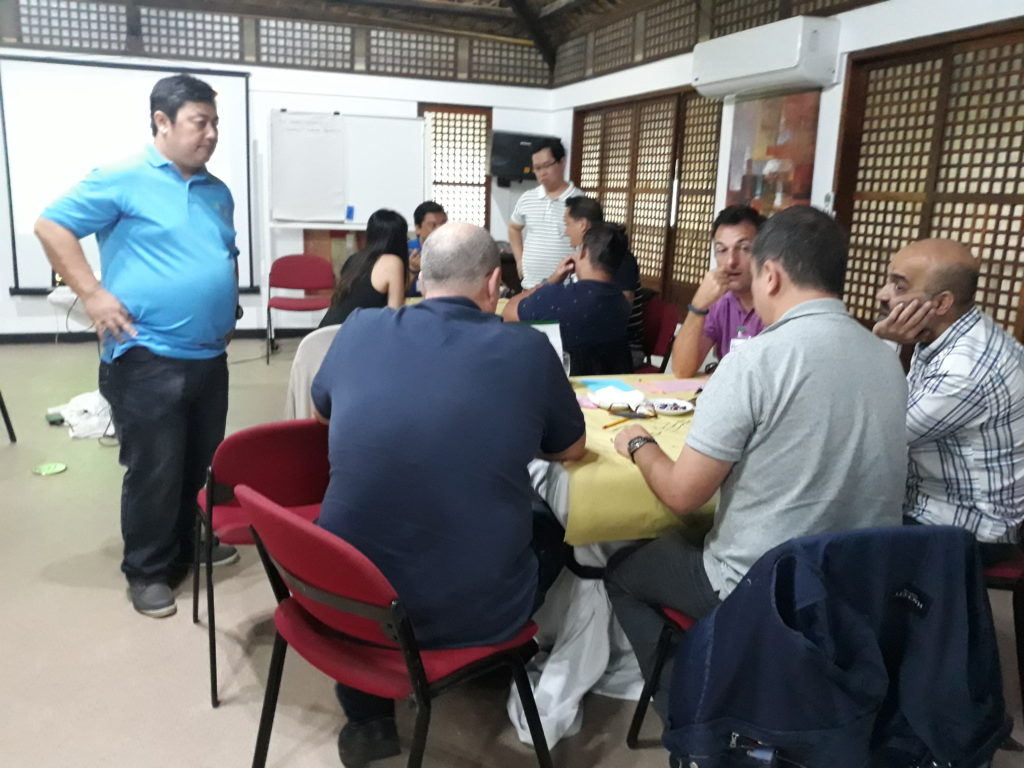 Setting the space – creating an environment ideal for conversation usually modeled after a café. Put an easel paper to serve as the table top,  colored pens and chairs for  participants to sit in.
Welcoming and presentation of the world café process and conversation norms
Questions or topics are put on top of the table to talk about. Participants are given an agreed amount of time (10 – 30 mins or whatever amount of time the group decides to spend) Conversations are written on the easel sheets
The conversations go on several rounds. Participants go from one table to another with only the table host left at the table to bridge the previous conversations with new "guests."
At the end of the rounds, the group go on a "harvest" where they reflect on the conversations and report their observations and recommendations to the group.
We used the world café conversation to do an environmental scan of the organization.  Using this methodology allowed for the participants who come from different business units and departments share their inputs on the company's strengths, weaknesses, opportunities and threats from their unit's perspective. Which makes the outputs more holistic and coming from different vantage points.  After the conversation we asked the participants what their takes are of the Company's SWOT. This is when a real analysis happens.  We ask the participants to look at the patterns find ways to capitalize on their strengths to take advantage of the opportunities or Address their weaknesses to deal with the threats.
S-O strategies

pursue opportunities that fit well the company's strengths.

W-O strategies

overcome weaknesses to pursue opportunities.

S-T strategies

identify ways that the firm can use its strengths to reduce its vulnerability to external threats.

W-T strategies

make a defensive plan to prevent the firm's weaknesses from making it susceptible to external threats
After doing an environmental scan using world café, we use Open Space Technology Conversation to identify goals, initiatives, and action plans to achieve those goals.  The Beauty of OST is that participants are not limited by departmental divide to participate in conversations regarding strategies and plans that they are truly passionate about. Often strategies and plans are bogged down by silo thinking.
Wikipedia provides the following steps in holding an OST
Opening Circle(agenda co-creation process at the start, without the facilitator helping / synthesizing / suggesting / reducing topics)
Facilitator's explanation of principles and law(calling them guidelines, invitations, whatever)
Multiple conversationsideally happening around the same big space, ideally several discussion sessions across time (without the facilitator helping those groups)
Closing Circle(comment and reflection)
There are some similarities between the two but there are significant differences that allow for excellent outputs for environmental scanning (World Café) and strategy and plan development (OST)
We invite you try a different approach in planning your company's future.  If you need help, call us.